Apps
Threads by Meta is a new app that will compete with Twitter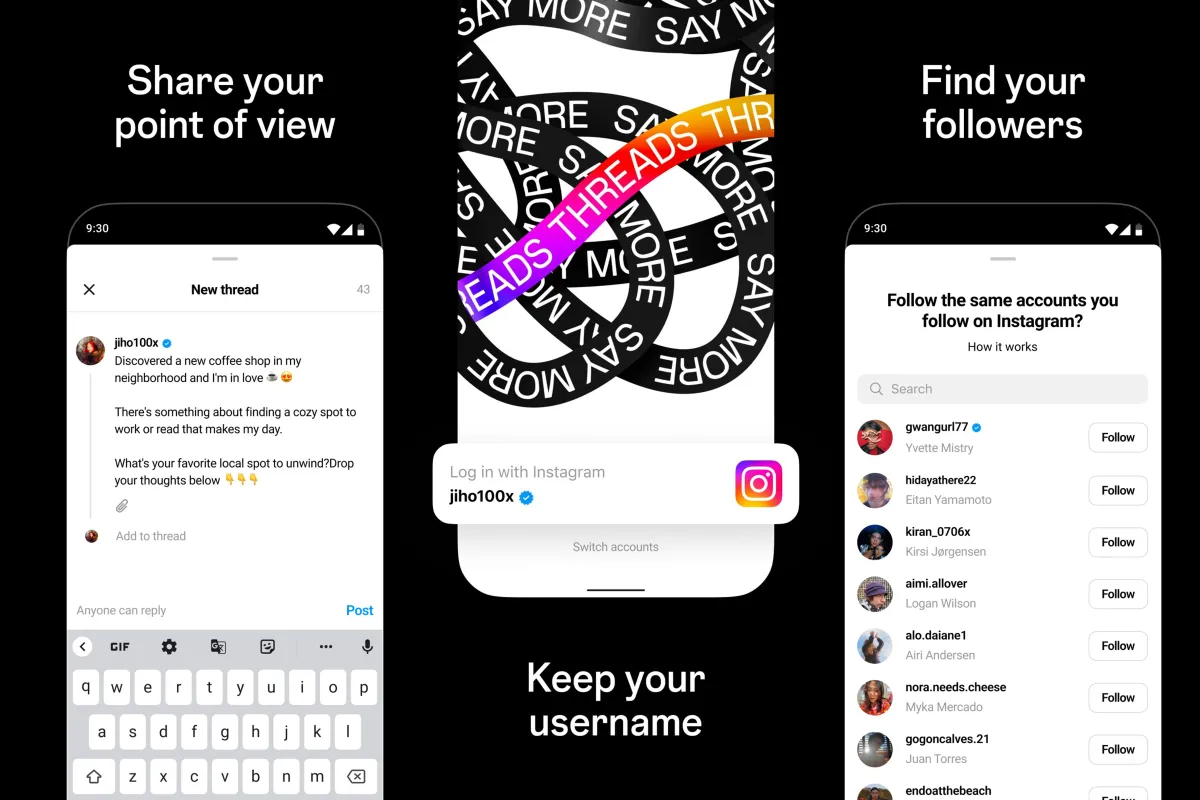 According to recent reports, Meta, the company formerly known as Facebook, is hard at work developing a brand new app called Threads. This app will, like Twitter, enable users to post brief messages and follow topics of interest. According to sources familiar with the situation, the mobile application will likely be released in the first half of 2024.
One of Meta's overarching goals is creating a "metaverse," a virtual environment where users can interact with each other and digital content across various platforms and devices. Threads app is an integral part of that plan. Mark Zuckerberg, the CEO of Meta, stated in October 2023 that he wanted to build "a social fabric that works for everyone" when he announced the company's rebranding and metaverse strategy.
The information gathered suggests that Threads will function as a stand-alone application that can be used without having a Meta or Facebook account. Users can make their profiles and select various topics to follow, including sports, entertainment, politics, and hobbies. In addition, users can post messages with a maximum of 280 characters, attach images or videos, and use emojis and hashtags. Threads, on the other hand, will not have a public timeline or a "like" button in the same way that Twitter does. Instead, users will see recommendations tailored specifically to them based on the information collected about their preferences and interests.
According to the sources, Threads will also have some features exclusive to Meta's ecosystem. Some of these features will include integration with Oculus VR headsets and Portal smart displays, for example. Users can view and interact with content on Threads in immersive virtual reality or augmented reality modes and control their experience with voice and gesture controls. In addition, Threads will use Meta's capabilities in artificial intelligence and machine learning to supply users with pertinent information and suggestions based on their queries and conversations.
Although Meta has not yet confirmed or denied the existence of Threads, a spokesperson for the company has stated that the company is constantly looking into new ways to connect people and assist them in expressing themselves. "We believe that the future of social media is more diverse and decentralized, and we want to empower people to create and discover content that matters to them," the spokesperson said.
Meta has made multiple attempts to compete with Twitter in microblogging, and Threads has yet to be their first attempt. The company released Facebook Lite in 2012, a condensed version of its main app primarily focused on text and image status updates. Despite this, Facebook Lite was pulled from the market in 2015 because it could not attract users. Additionally, in 2018, Meta acquired a tbh app geared toward teenagers, enabling users to send anonymous compliments to one another. However, due to the low number of users, the tbh app was discontinued in 2019.
It remains to be seen whether Threads will be able to succeed where Meta's previous efforts have failed, as well as how well it will compete with Twitter, which currently has more than 300 million active users across the globe. Additionally, Twitter has been investing in its metaverse projects, such as acquiring Revue, a platform for creating newsletters and launching Spaces, a live audio chat feature. Jack Dorsey, the CEO of Twitter, has stated that his vision for the company is to become a "protocol," or a set of rules that anyone can use to construct their social networks.
Users will soon have more options and opportunities to share their thoughts and opinions online due to the intensifying competition between Meta and Twitter. However, they will be subject to greater challenges and risks, such as invasions of privacy and security, online harassment, and spreading false information. How Meta and Twitter address these concerns and strike a balance between innovation and their users' satisfaction will determine the success they achieve in the future.