Crypto
Increasing Cryptocurrency Adoption: How Mastercard, PayPal, and Robinhood Are Supporting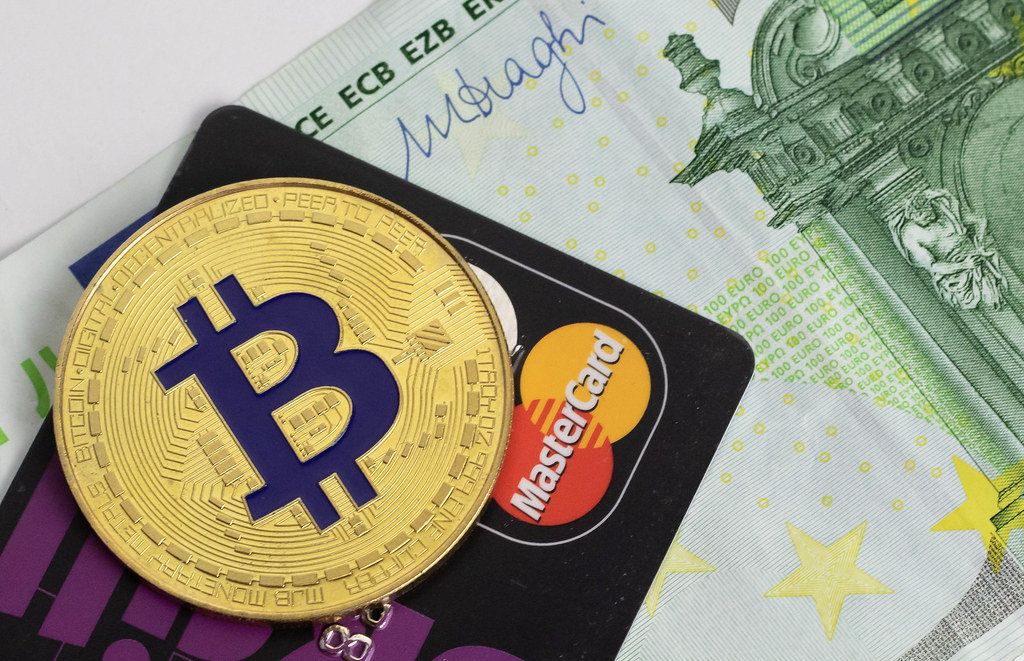 The cryptocurrency market went through a rough year in 2023, with a significant drop in May and a gradual recovery in the following months. The crypto industry as a whole had a challenging year. The demand for crypto products and services has remained the same despite the market's volatility, as an increasing number of individuals are looking for ways to access and benefit from the decentralized web.
On-ramps are platforms or services that enable users to buy, sell, and effortlessly store crypto assets. The need for more user-friendly and secure on-ramps is one of the cryptocurrency industry's most significant challenges. The difficulty and potential for loss associated with working with cryptocurrency wallets, exchanges, and protocols put off many would-be users.
To find a solution to this problem, some of the most well-known and reliable names in the traditional financial sector have been launching new initiatives to make cryptocurrency more accessible and more accepted in the mainstream. In this article, we will investigate how Mastercard, PayPal, and Robinhood are increasing their involvement in cryptocurrency at a time when the industry demonstrates significant promise in 2023.
Credentials in Cryptography and a Rewards Card from Mastercard
With more than 2.8 billion cards in circulation worldwide, Mastercard has been recognized as one of the most critical global payment networks. Since joining the R3 consortium in 2015 and submitting its first patent application related to digital currency, the company has been conducting extensive research into the possibilities offered by blockchain technology and cryptocurrencies.
In April of 2023, Mastercard announced that it would launch Crypto Credential, a set of standards and infrastructure that would assist in certifying interactions between customers and businesses through blockchain networks. Users can access crypto services such as buying, selling, and storing digital assets more easily and securely with the help of Crypto Credential, designed to provide users with a seamless way to use their existing Mastercard credentials.
According to Raj Dhamodharan, Executive Vice President of Blockchain and Digital Currencies at Mastercard, the Crypto Credential was developed as part of the company's vision to support the transition of the cryptocurrency ecosystem from a niche phenomenon to a more widely recognized phenomenon. He said, "We're excited about the underlying technology and the promise the technology offers. We think public blockchains can be a utility to store and move value over time. You have to show that you can do it in a regulatory-compliant way."
In addition to Crypto Credential, Mastercard will release a new cryptocurrency rewards credit card in partnership with Gemini, one of the largest cryptocurrency exchanges based in the United States. Users of the card can earn up to 3% of their purchase price back in Bitcoin or other cryptocurrencies for every purchase they make using the card. The card will not charge an annual fee or exchange fees; it will allow instant rewards redemption.
NFT support and the expansion of crypto trading at PayPal
Another international payment giant, PayPal, has shown a growing interest in cryptocurrency in recent years. In October 2020, the company began providing its customers in the United States with the ability to buy, sell, and hold select cryptocurrencies through its platform. Since then, PayPal has witnessed a rise in demand for its cryptocurrency services, with more than $200 million worth of cryptocurrency being traded on its platform in a single day in February 2021.
PayPal announced in May 2023 that it would be expanding its capabilities for crypto trading to its customers in the UK. This would make the UK the first international market where PayPal would offer this functionality. Additionally, the company stated that it would make it possible for its customers to use cryptocurrency as a payment method at millions of retailers worldwide without incurring additional fees or conversion costs.
According to Jose Fernandez da Ponte, Senior Vice President and General Manager of Blockchain, Cryptocurrency, and Digital Currencies at PayPal, the company entered the cryptocurrency market because it believes it contributes to a faster and more inclusive environment for financial services. He said, "Despite the market, we continue to be at the cusp of mainstream adoption. We got into this technology because it contributes to a faster, more inclusive financial services environment."
Non-fungible tokens (NFTs) are one-of-a-kind digital assets representing anything from art to music to sports memorabilia. PayPal is also exploring other ways to support the cryptocurrency industry, such as enabling its users to buy and sell NFTs. This would be one example. In a recent announcement, PayPal said it would add NFT functionality to its Venmo app, which is quite popular among younger generations.
Crypto Wallets and an Initial Public Offering for Robinhood
The financial technology company Robinhood allows customers to trade stocks, options, and cryptocurrencies without paying any commissions. Especially during the GameStop drama that shook Wall Street earlier this year, the company has been one of the most popular platforms for retail investors.
Over 9.5 million customers traded cryptocurrencies on Robinhood's platform in the first quarter of 2021, a significant increase from the 1.7 million customers who used the platform in the fourth quarter of 2020. The business can work with seven cryptocurrencies, including Bitcoin, Ethereum, bitcoin cash, bitcoin SV, Dogecoin, and Litecoin. Ethereum Classic is also supported.
Robinhood announced in May 2023 that it would soon launch cryptocurrency wallets for its users. These wallets let users deposit and withdraw cryptocurrencies to and from their accounts. The cryptocurrency community has patiently waited for this feature to increase users' control and flexibility over cryptocurrency assets.
In addition, Robinhood disclosed that it had submitted paperwork to the Securities and Exchange Commission (SEC) for an initial public offering (IPO), which could result in a company valuation greater than $40 billion. The initial public offering is anticipated to take place in the latter half of 2023, and it has the potential to be one of the most significant listings of the year.
The outlook for the widespread use of cryptocurrencies
The actions taken by Mastercard, PayPal, and Robinhood are evidence of the growing interest and involvement of traditional financial sector companies in the cryptocurrency industry. These companies are creating smoother on-ramps for crypto adoption and bridging the gap between the old and new worlds of finance by leveraging their existing user base, brand recognition, and regulatory compliance. In other words, they are capitalizing on their current advantages.
In the coming years, the cryptocurrency industry will likely see more innovation and growth as more people become familiar with cryptocurrency and comfortable using it. The widespread use of cryptocurrencies has a promising future, and these companies are at the forefront of this movement.