Crypto
US regulators have filed multiple lawsuits against Binance and its CEO for alleged securities law violations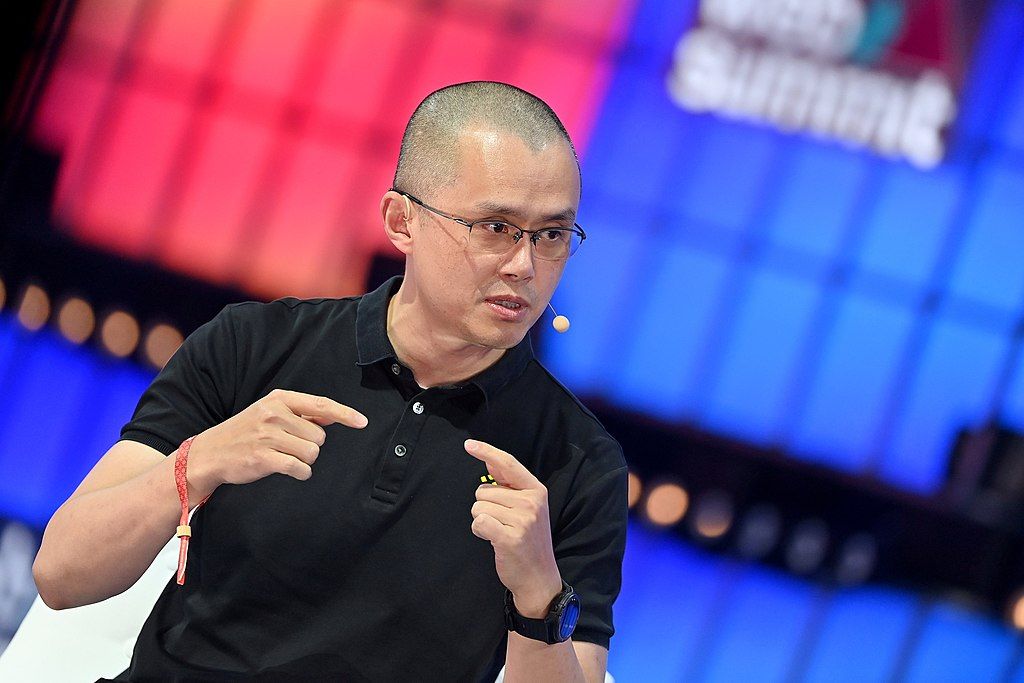 Binance, the largest cryptocurrency exchange in the world, and Changpeng Zhao, the company's chief executive officer, are currently facing several legal challenges brought about by US regulators. The US regulators accuse Binance and Zhao of operating an illegal exchange, misleading investors, and covertly controlling customer funds.
The United States Securities and Exchange Commission (SEC) has filed a lawsuit against Binance and its CEO, Zhao. They violated federal securities laws by failing to register their platform as a securities exchange and permitting US customers to trade on their platform without conducting adequate verification procedures. The Securities and Exchange Commission (SEC) also asserted that Binance and Zhao created separate US entities "as part of an elaborate scheme to evade US federal securities laws" and blended and diverted customer funds for their benefit. These allegations were made in the context of the SEC's allegations that Binance and Zhao violated US federal securities laws.
After the US Commodity Futures Trading Commission (CFTC) sued Binance and Zhao in March because they were operating an unregistered futures exchange and a "sham" compliance program, the SEC filed its lawsuit against the company. The Commodity Futures Trading Commission (CFTC) alleged that Binance violated regulations governing commodity markets by providing leveraged trading products to customers in the United States and failing to implement adequate anti-money laundering and customer protection measures. The CFTC also claimed that Binance could not implement adequate anti-money laundering and customer protection measures.
According to sources familiar with the investigation, the United States Department of Justice is looking into allegations of money laundering and violations of sanctions involving the cryptocurrency exchange Binance. According to a report, the cryptocurrency exchange Binance processed at least $10 billion in payments for criminals and companies seeking to evade US sanctions. The report also stated that Binance mixed customer deposits and company funds in a bank account belonging to a trading firm.
Binance has issued a statement denying the allegations and committing to working with the relevant authorities. On Twitter, Zhao stated that the company would respond once it had reviewed the complaint filed with the SEC. In addition, he said that Binance needs a physical location for its headquarters and that the Cayman Islands are the location of Binance's holding company.
Binance is the most crucial participant in the cryptocurrency trading industry. The company has a market share of up to 70 percent and a daily volume of approximately $65 billion. Zhao, a Canadian citizen born in China, established the company in Shanghai in 2017, and the year was 2017. Binance provides its users with a wide range of services, such as spot trading, futures trading, margin trading, staking, lending, and the exchange's dollar-linked cryptocurrency token.
The legal issues that Binance is currently facing may have significant repercussions for the cryptocurrency industry as a whole. Regulators worldwide are increasingly scrutinizing the cryptocurrency industry in response to growing concerns regarding fraud, market manipulation, tax evasion, cyberattacks, and environmental impact. Others, such as the United Kingdom and Japan, have issued warnings or imposed sanctions on Binance for operating without authorization. Cryptocurrency activities have been prohibited or restricted in some nations, such as China and India.
The value of Bitcoin, Ethereum, and various other digital currencies has significantly dropped due to the lawsuit, which has affected the entire cryptocurrency market. Bitcoin's price, trading above $60,000 only a few weeks ago, has fallen below $40,000. This crisis represents a significant loss for investors and traders holding Bitcoin.
The lawsuit against Binance serves as a timely reminder that the cryptocurrency market is not exempt from governmental oversight. As a result of the industry's continued expansion and progression, it will continue to be subjected to a higher level of scrutiny from governments and regulators worldwide.
For now, traders and investors will pay close attention to any new developments in the legal action against Binance. The outcome may influence the direction the cryptocurrency industry will take and how the rules will be regulated.